"I think the work with loose parts has increased the confidence of the parents we work with. Due to seeing their children engage in thoughtful, focused play, parents have said that they would try to do some loose parts at home.
"
First Step Community Project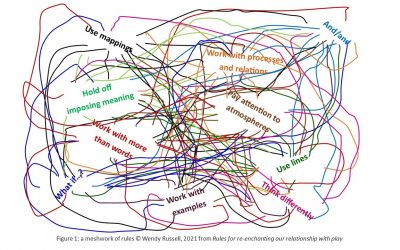 Here at ELPA, we're honoured to have collaborated with international play expert and writer Wendy Russell to publish her paper Rules for re-enchanting our relationship with play. We were both enchanted and inspired when we first read it. And when we read it again we...
read more